Three students, three stories
22.11.2021
Summer is left behind and it is time to focus on autumn. A lot happened at Partanen & Lamusuo during the summer and we got new summer employees as well as trainees to our team. We present three people who worked for us during the summer: Oona Valonen, Ayrton dos Santos and Saaga Lamusuo.
Oona sums up her feelings as follows:
I am an architecture student at the University of Oulu and my summer job at Partanen & Lamusuo was my first office job.
I heard about the job opening from a professor at my school and although the search was for a slightly different type of employment, I decided to try my luck and ask if there was a need for an employee for the summer time. The need was found and the employment relationship developed naturally.
Versatile tasks brought good variation to work. There were different types of projects: from furniture to public buildings and from sketch design to technical drawings.
Working in the office was interactive and thus very instructive. I was able to work very independently in many ways, and the accomplishments were discussed together on a regular basis.
The work atmosphere in the office was wonderful and there were always good conversations between the multidisciplinary work team during the coffee sessions together.
Oona Valonen
Saaga, who studies in Spain at the moment, shares her experience:
Partanen & Lamusuo Ltd has become familiar throughout the years as I have seen the company behind the scenes and heard of it at home around the dinner table. I'm honored that I have had the chance to admire my parents' ability to magically turn any building into a "wow experience".
However, this summer I was able to join in the team. As a third-year fashion design student in Spain, I have got to dive into the world of art and design in a totally new way and it has been a great opportunity to get to work at my parents' company and use the skills I have just recently learnt.
Saaga Lamusuo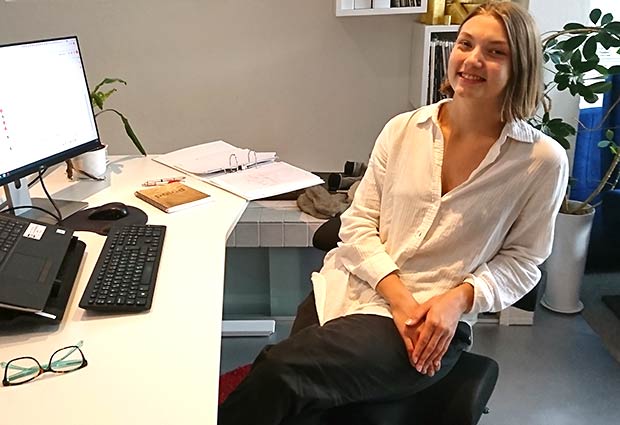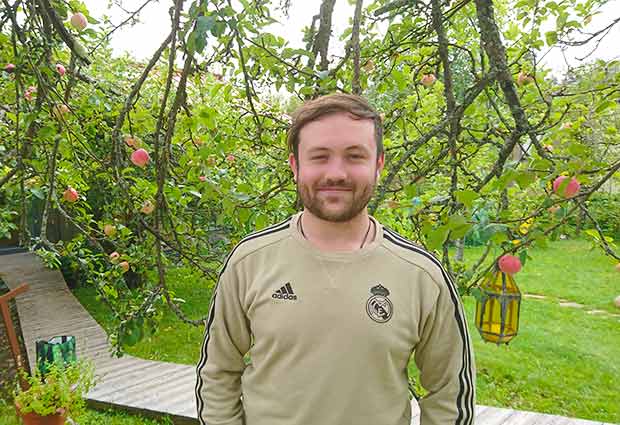 Ayrton's closing words after 9-week long internship:
My name is Ayrton Miguel Dos Santos, and I am originally from Johannesburg, South Africa. I am currently studying graphic design and media in Spain and have recently completed a 9-week internship (at Partanen & Lamusuo Oy.) in which I was involved in a variety of projects varying in subject matter and difficulty.
During my time in Finland, I was challenged to apply all of my skills in Adobe Photoshop, Illustrator, and Indesign to the needs of the company. After the experience, I can confidently say that I could not have made a better choice for my internship.
Partanen & Lamusuo Oy. has not only enabled me to improve and expand my skills but has also significantly boosted my confidence by allowing me to prove myself. I had the opportunity to collaborate with them on important real-world projects, compete in a design competition as part of the Pa-La team, and contribute to the design of their in-house book series.
I was quickly welcomed into the team and the work environment, where I quickly adapted and was ready to face the day. The environment is fantastic, and the team is even better; I will certainly miss my time at Partanen & Lamusuo Oy. and hope to return!
Thank you so much to Jaana and Heikki for this incredible opportunity!
Ayrton dos Santos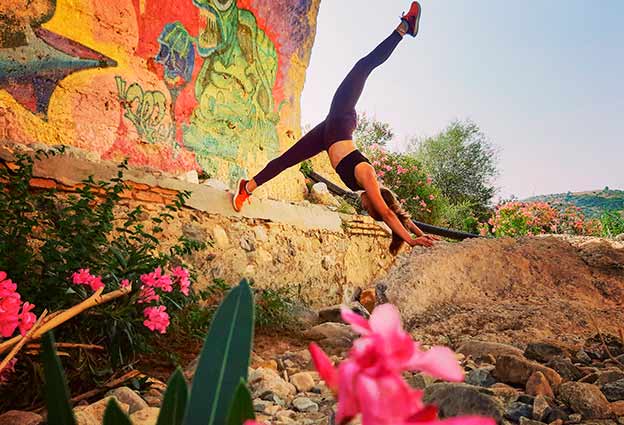 More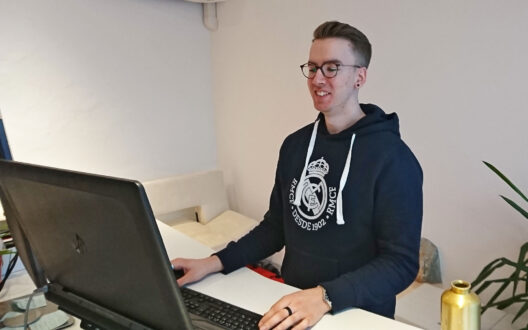 BBA student Miika Norrbacka talks about his internship experience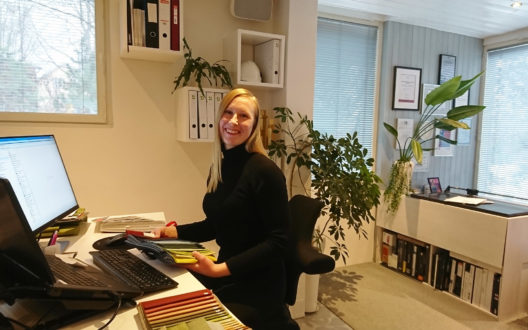 Design student Stina Koskinen worked for ten weeks at our studio.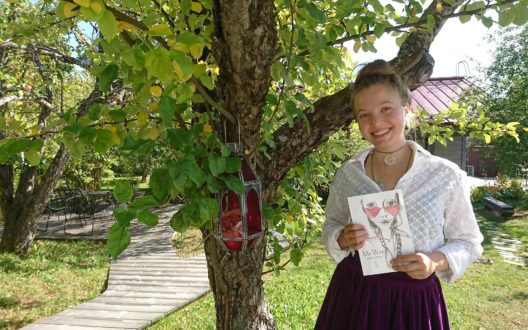 The first book by Saaga Lamusuo out now!
<
>