Miika's internship experiences
16.12.2020
Hi!
I'm Miika Norrbacka, soon-to-graduate bachelor of business and administration. At Pa-La, I completed a five-month internship that was part of my studies. While completing my internship, I was also writing my thesis, in which the client was also Partanen & Lamusuo Ltd, of course.
In an earlier story, I already told how I found my way to Pa-La. Now, five months later, the feelings are at least as good as when I started. As the internship progressed, I took more responsibility for social media, and almost all publications are my handwriting. In addition, I wrote articles to the websites, participated in the marketing by making a marketing plan for Palad, and took care of other general things together with my partner with Hanna.
Pa-La has invested in workplace satisfaction - the team is close and no one is above anyone. Not even once in five months I found it hard to come to the studio. Vice versa. As can be seen in the presentation video of Pa-La's office, coffee breaks with colleagues in a fresh environment create an almost perfect work environment.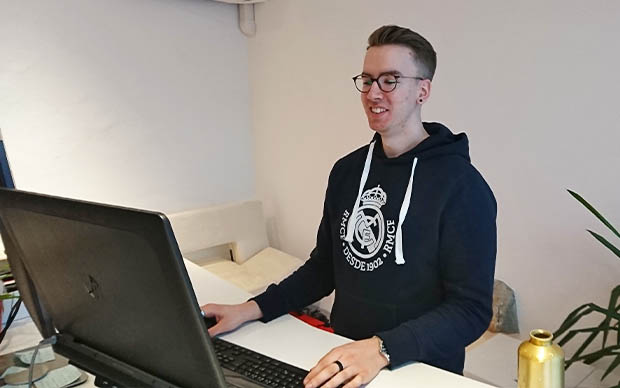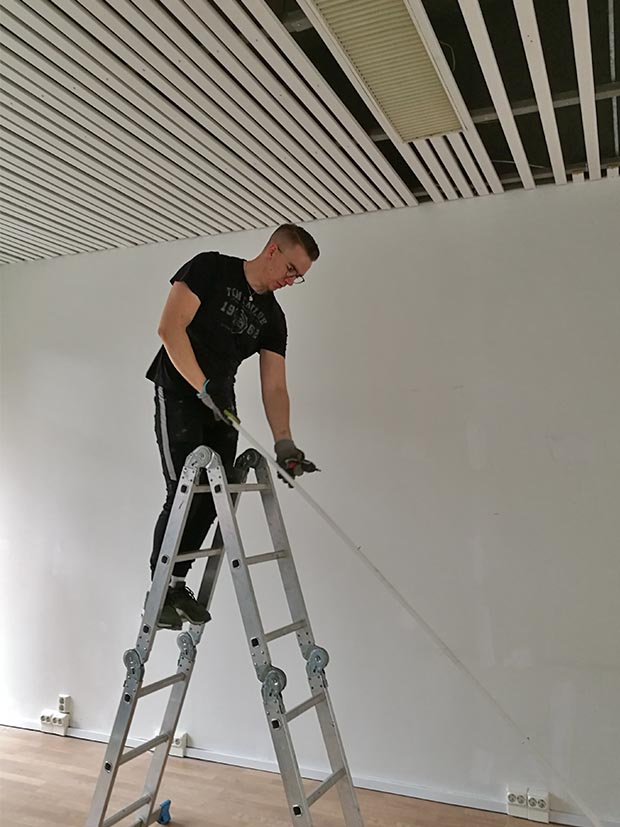 The internship at Pa-La provided skills for working life and motivation to develop myself even further.
During the internship, I got to get really deep into social media, and I also researched it in my thesis. In addition to social media expertise, I developed in the marketing area, because I got to do a lot of marketing research when making Palad's marketing plan. I was also involved in the marketing planning for the Palad Showroom, which opens next year. I really got a lot of confidence in writing content as I wrote a lot of texts for websites and social media, both in Finnish and English. I also got to prepare and send out newsletters, and I also took part in graphic work. Tools that I got familiar with include Photoshop, Excel, and Facebook Creator Studio.
In addition to all the marketing tasks, I also got to do completely different tasks for a couple of days, when we were working with the whole team to renovate the Palad Showroom. A modern employee is not tied to certain tasks, which makes working more interesting!
The five-month internship provided me with skills for working life, and next I want to get to further develop what I have learned. I can recommend Partanen & Lamusuo Ltd as an internship place, regardless of the field of study - you can do things you like and develop your necessary skills.
"Not even once in five months I found it hard to come to the studio."
More