Naisvuori Parliament
21.06.2021
Jaana Partanen's environmental artwork Naisvuori Parliament is on display at M_itä? Biennale of Contemporary Art in Mikkeli. The biennale presents Eastern Finnish artists and their diverse professional skills. This year's theme will be artistic views of the best possible world, utopia. The biennale of Mikkeli Art Museum expands beyond the walls of the art museum to be part of the streetscape and public spaces.
Jaana Partanen's environmental artwork exhibited at Naisvuori has been inspired by current scientific research and the history of the location.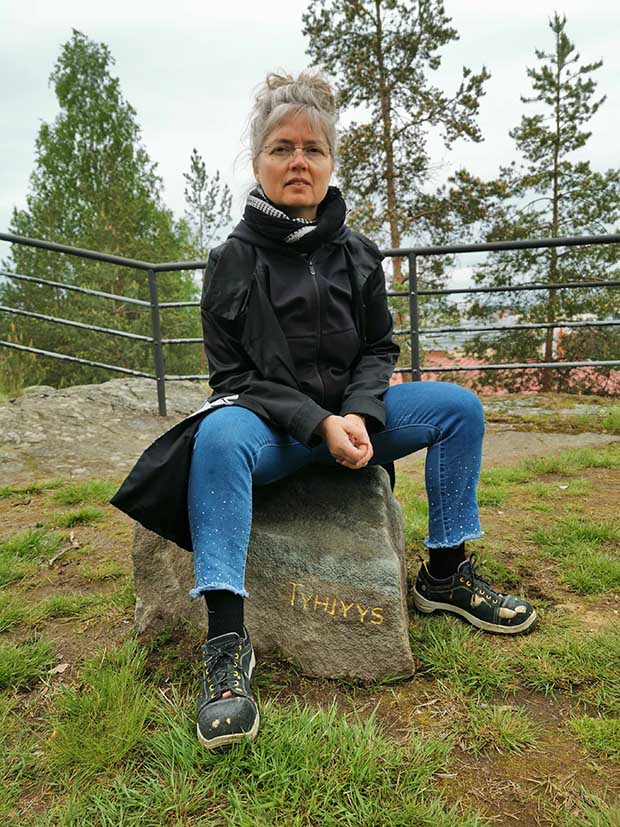 The work was originally supposed to be media art work presented in the Lokki Cave. In the cave from which Mannerheim directed warfare during World War II. In connection with the maintenance of the cave, 800 kg of stone fell from the roof and the cave was completely banned. Although the media work was already largely planned, the artist was able to change the plan. The work developed in such a way that the Naisvuori plateau, just above the Lokki cave, was chosen as the site of the work. And as a material, nothing but stone. The words on the stones are engraved and gilded.
The artwork challenges the viewers to stop to examine their own thoughts and the innermost secrets of the universe. The work is part of Partanen's Space Alchemy trilogy. The artist has received funding for the work from the Arts Council of North Savo operating under the Arts Promotion Centre Finland.
The exhibition is on display at the Mikkeli Art Museum from 12 June to 10 October 2021.
"Selected huge words that hold our world together. As well as confusing words whose meaning is difficult to understand, even if they guide our world and our perceptions of the universe in one way or another."
More art from Jaana Partanen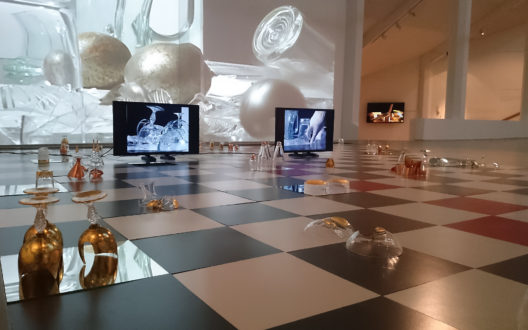 Mental Alchemy – Everyday Alchemy
<
>