Kanttila – the home of Minna Canth
18.03.2019
Partanen & Lamusuo Ltd is renovating the old home of Minna Canth in Kuopio. The outline was finished just before the 175 year celebration.
There is a press conference / MC 175 celebration 18.3.2019 where the plans for renovation are announced. Artist Jaana Partanen and architect Heikki Lamusuo will be talking about the draft from the architecture point of view. The event starts at 4 pm. at the National Theatre, welcome!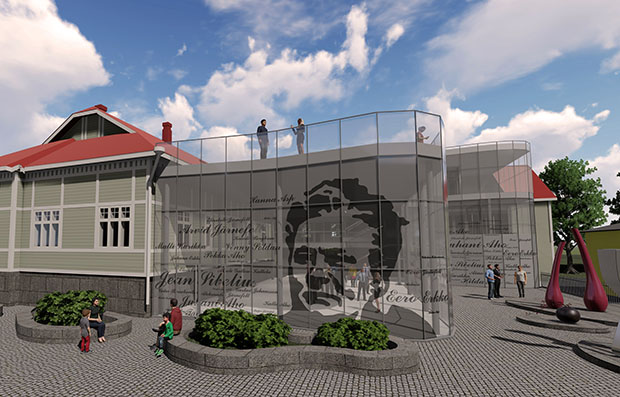 After the renovation Kanttila will be a place for international dialogue and surprising encounters. There will be residencies for art and science, workspaces as well as room for culture and arts. Kanttila will also serve as an attracion for cultural tourism. 
Minna Canth (1844–1897) was a writer, a journalist, a business woman, a mother and a social activist. She lived in Kanttila during her youth  1853–1863 and again after being widowed 1880–1897. The lifework of Minna Canth has had a great influence on Finland as a pioneer in education and equality. 
More