The planning of the new basic exhibition of the Satakunta Museum was begun in the spring of 2016, and it opened to the public on March 8th 2018. The extensive renovation comprises all the three storeys of the exhibition space of ca. 1500 m², between which was created a tortuous, experiential exhibition path. All the artefacts of the museum were changed, except for certain permanent favourites of the public. The personnel of the Satakunta Museum prepared the script and contents of the exhibition, while Partanen & Lamusuo Ltd designed the architecture of the exhibition.
Experientiality formed the basis of the exhibition architecture, and several interiors offer the visitor plenty of pleasure to the eye. Also the lighting reacting to the visitor's movements and a themed sound environment strengthen the ambiance which can only be experienced on-site. Plenty of information can be found from the large collection of artefacts of the museum, so a single visit isn't enough to review all of it. There's enough information for several visits.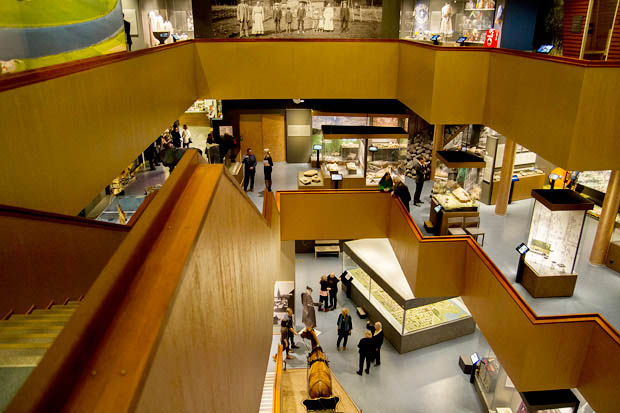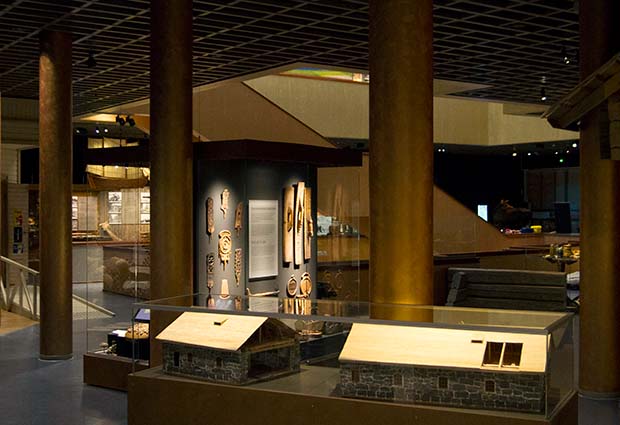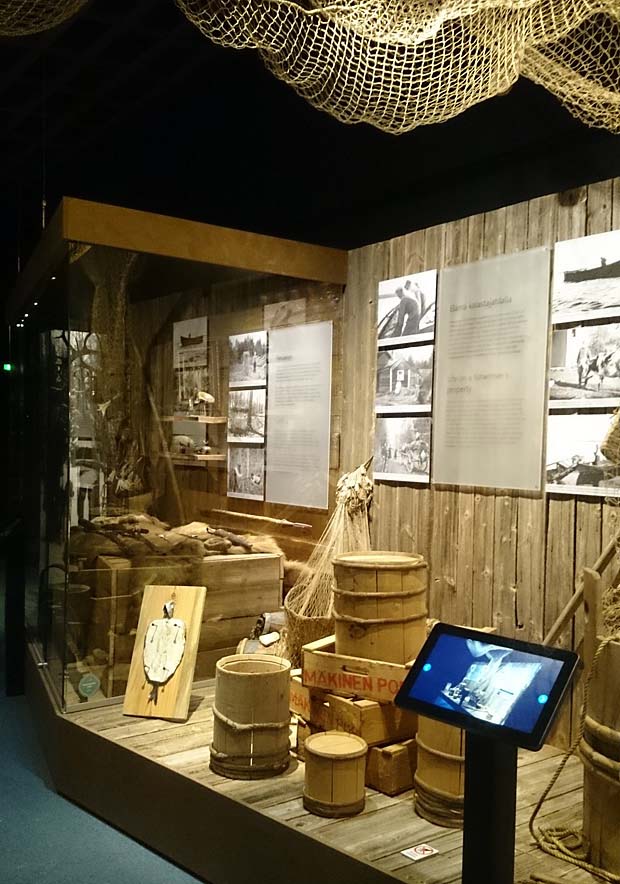 CROSS-SECTION OF THE SATAKUNTA WAY OF LIFE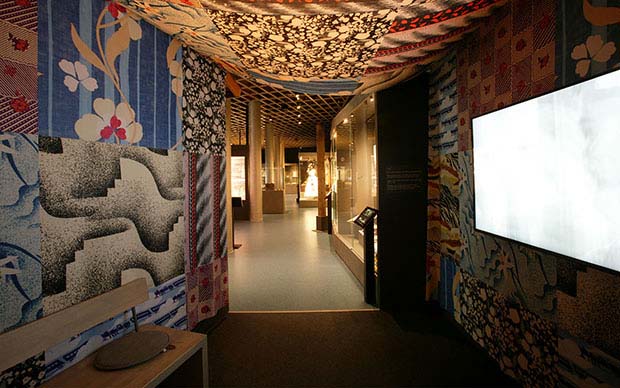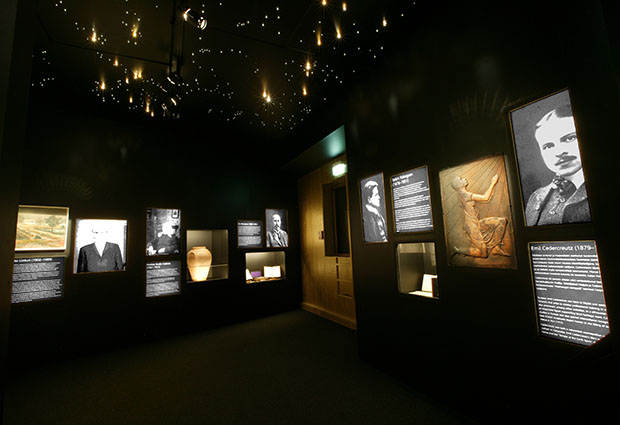 The large collections of artefacts in the museum relate the way of life in Satakunta from the Stone Age to the present day. The exhibition tour begins from the bronze middle storey, which presents the history of Satakunta through artefacts from the Stone, Bronze and Iron Ages to rustic culture. The tour continues to the silver ground floor, focussing on the history of Pori. The golden upper floor is dedicated to persons and customs of Satakunta.
Signs of Life can now also be experienced through various new events at the museum, supported by the Taavi stage, adapting Taavi Koskinen's raft, designed in the centre of the ground floor. You can take a break on the Pier benches placed in front of the stage during the museum tour. Lectures, concerts and other events got a worthy setting, as presentations can now also be followed from the upper storeys.