Planning with art and design
21.03.2022
Kuopio by Nature magazine has a story about the Coworking workspaces completed for KPY Novapolis, in the design of which we have been involved, as well as our Palad Showroom. The Showroom is like a living room where architecture, art and design meet. There is our Palad furniture collection on display. See more at the link:
Kuopio by Nature magazine, starts on page 34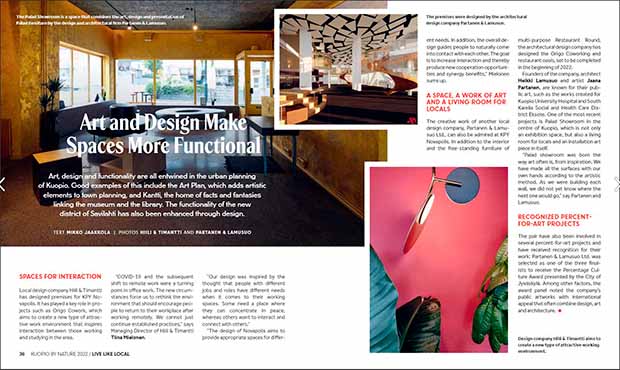 See more!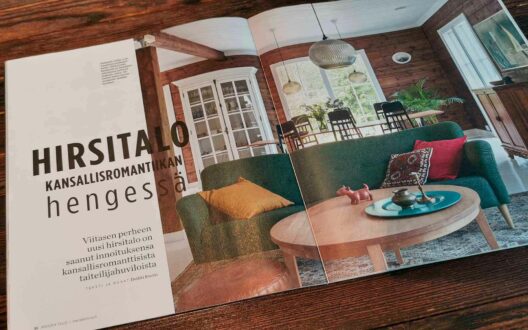 We designed a log house in Nuuksio, Espoo!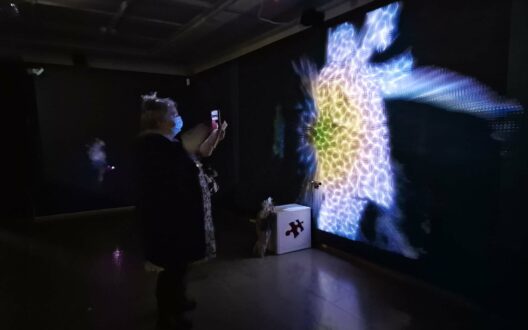 Matrix Layer by Jaana Partanen in the spring exhibition of the Tampere Art Museum.
<
>