Meidän Talo magazine
15.03.2022
Log house we designed is the subject of an article in Meidän Talo 2/2022 magazine. Article text and photos Heikki Rautio. The house has impressive high windows and log surfaces. The two-store house offers magnificent views of the forest landscapes of Nuuksio.
We enjoy designing detached houses, villas and summer cottages. We currently have several design projects for residential houses underway.
Read more on the magazine or check out the project news! Meidän Talo magazine is unfortunately available only in Finnish.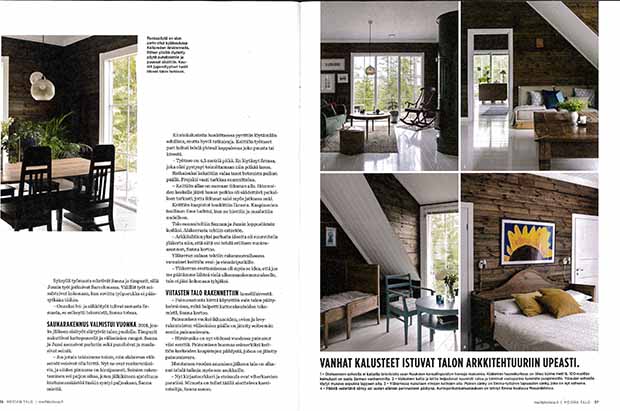 More