Five year wait is over!
11.11.2021
BioRex Seinäjoki will be completed in early December and the five-year wait is going to be over. The cinema which will be located in Seinäjoki has 617 seats and the halls are equipped with modern cinema technology and new service concepts. Partanen & Lamusuo Oy created the interior architecture of the cinema and has also been involved in other BioRex cinema interior design projects. BioRex-cinemas are characterized by a deep blue color scheme and noble metal coloring such as bronze and silver.
The new cinema will include a total of six halls, three of which will be premium halls; one Prime Hall and two Rex Halls. In the Prime Hall, the things that affect the movie experience are optimized for the best viewing experience. There are bigger seats than normally and Dolby Atmos® -sound system with RGB-laserprojector.
The Rex halls combine state-of-the-art technology with unique viewing comfort. The Rex Halls have their own side tables with seating, where you can enjoy a selection of food and drinks from the lobby bar.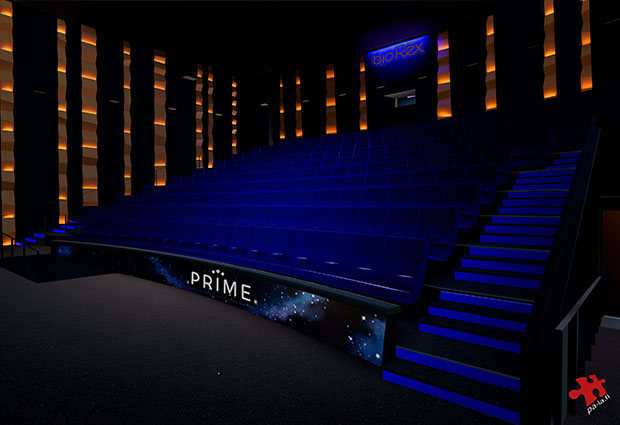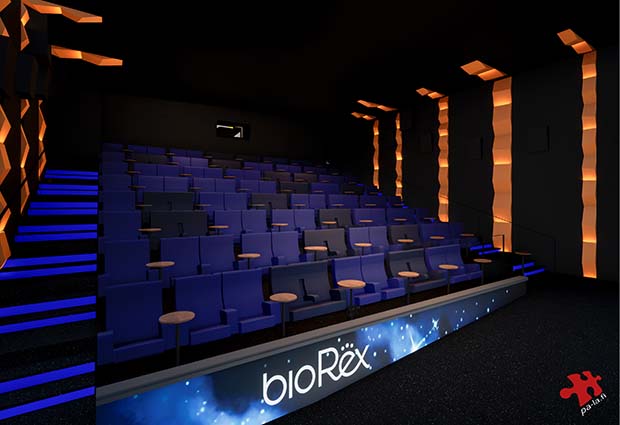 You will find Palad furniture, like Rex-Arc and Tuma sofas in the new BioRex Seinäjoki. You can also find familiar furniture in other BioRex-cinemas.
BioRex Seinäjoki also has a new space Rex LOUNGE, which can be used, for example, birthday parties or meetings. 
The opening of BioRex Seinäjoki will be held on December 10, 2021.
Visit other BioRex cinemas from the links below or the projects section!
"Seinäjoki gets cinema it deserves which is also worth coming from further afield " - comments BioRex Cinemas CEO Aku Jaakkola proudly in Ilkka-Pohjalainen magazine.
More