Evolution available as e-book
08.09.2022
Our book Evolution - public art throughout the decades is now available as e-book. Click yourself to lulu.com site. 
In the book, we present the public artworks we have designed over 20 years, as well as the stories and customs behind them. The book is bilingual, i.e. all texts are in both Finnish and English.
If you are more of a fan of traditional books, you can order one from us by e-mail for 45 € + postage. The print book is also available in eg. Suomalainen kirjakauppa and booky.fi site (the price varies).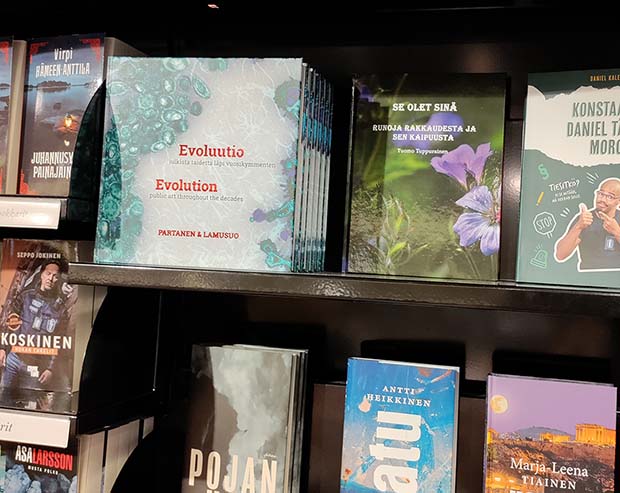 See our public artworks