The walls of the art museum Onni burst apart revealing an amazing and extensive art collection. SIGHT-production celebrates the art movements of different time periods and reveals prominent museum master pieces. SIGHT is a mixture of fantasy, illusion and special effects.
Joensuu art museum ordered the SIGHT-production from Partanen & Lamusuo to strengthen the identity of the museum building in the Joensuu cityscape. The production consisting of playful script celebrates the museums vast art collection from ancient Greece to China and Christian art. Modern era paintings and the classics loved by so many Finnish people are not forgotten either.
The production is accomplished with 3D video mapping technique where the picture is projected into the façade of the building. Music and sound effects play an important role together with the visual effects to create an unforgettable illusion.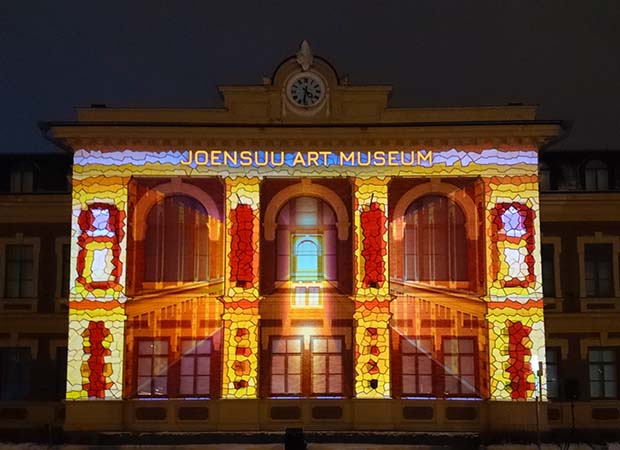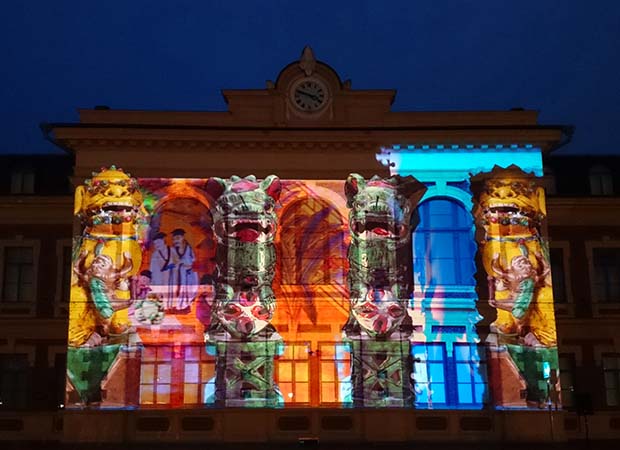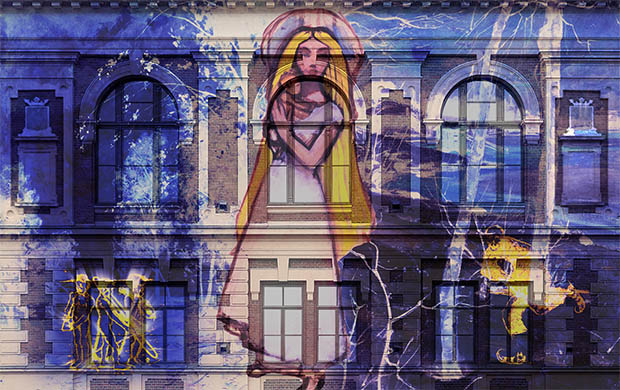 THE SIGHT PULLS YOU AWAY FROM THE CASUAL EVENING TO THE WORLD OF IMAGINATION.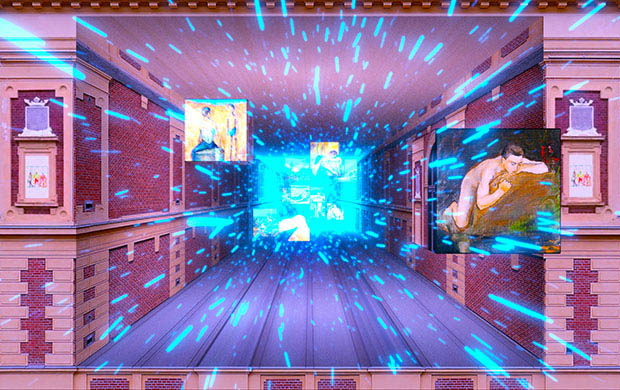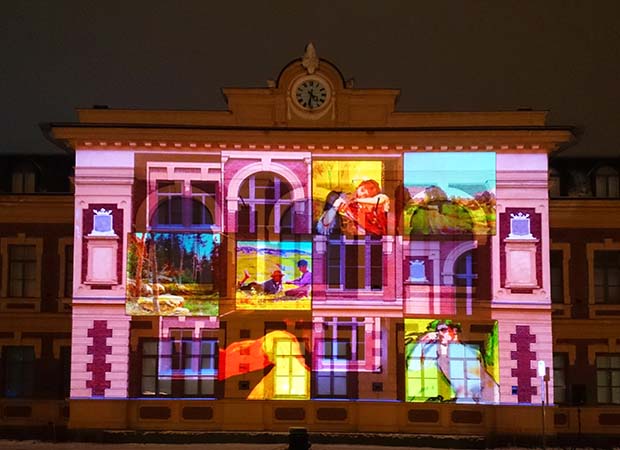 This 3D video mapping art production piece is part of Joensuu art museums NÄKY & TÄKY -project. It is sponsored by Jenny and Antti Wihuri Foundation as part of the 75th anniversary sponsorship.
The piece that lasted 8 minutes could be seen for a period of one week during the end of November of 2018. The production could be viewed from Kirkkokatu or the market place in Joensuu. The piece was also part of the opening of the Christmas season celebration. Eight shows reached an audience of close to 13 000 people.
Subscribe to our newsletter to hear more about our interesting projects!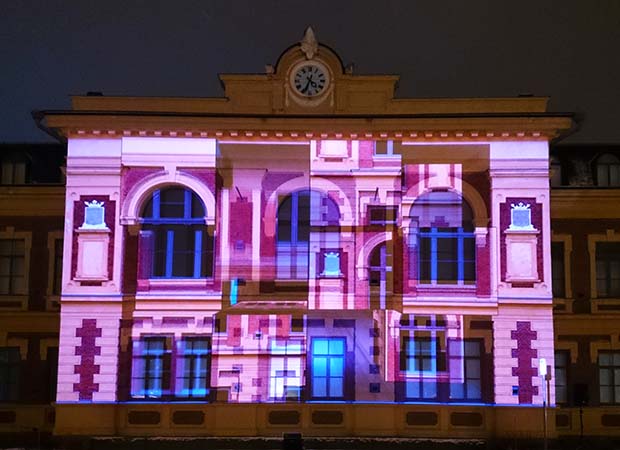 "Joensuu art museum has joined the likes of Sydney Opera House, Disney princess castle and Seville City Hall"
-Perkkiö, Tanja (2018)  YLE Uutiset, yle.fi/uutiset