Church art charms in Kuopio!
31.03.2023
The 7-meter baptismal tree rises along the wall and ceiling of the Kuopio Cathedral. We carved the baptismal tree by hand from birch plywood, and you can see wonderful symbolism in the material. The leaves hanging on the branches are crystals found in the Cathedral. The baptismal tree together with the children's altar forms a space where children can spend time during church services or children's groups can gather for devotions. Old objects found in the Cathedral, such as pews and hymnals, have been used in the altar. The names of the children baptized as members of the congregation are recorded on ribbons that are attached to the crystals of the tree.
Read more: You are a Miracle-project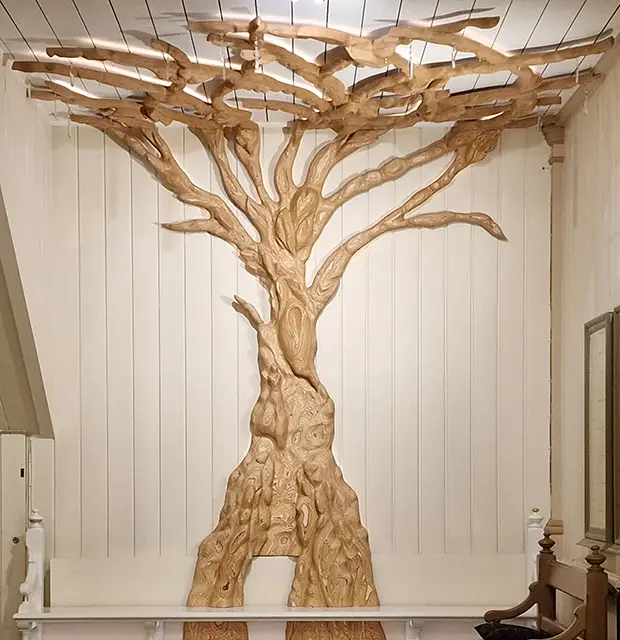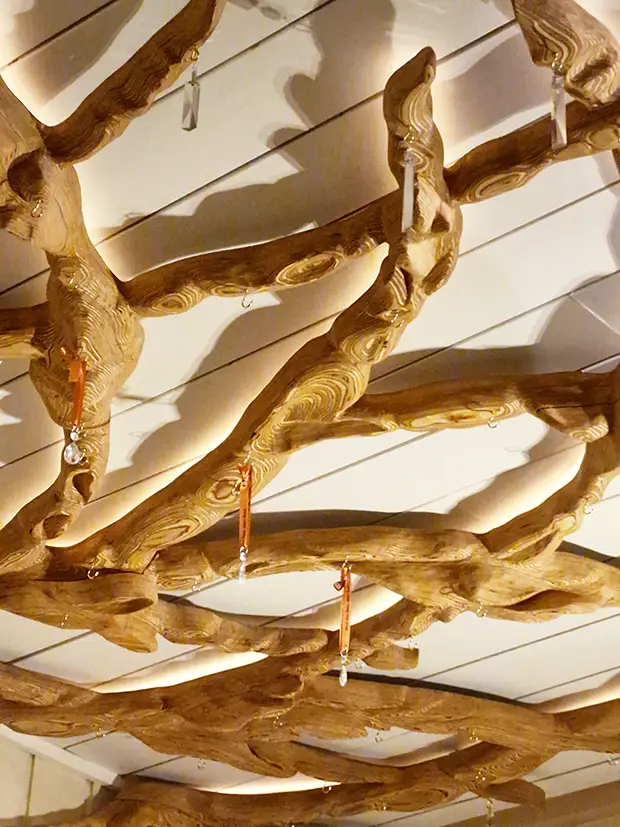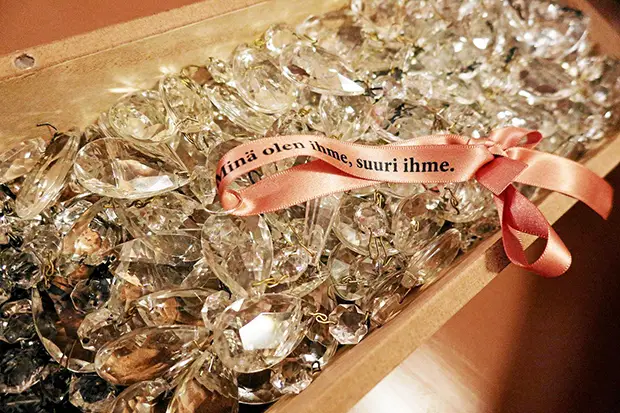 The artwork was financed with the funds of Aino and Olavi Talves. With this work, the church wanted to remember Talves, who loved the Cathedral and the children.
The members of the church have described the artwork: Impressive, exquisite and beautiful! 
Read more about our projects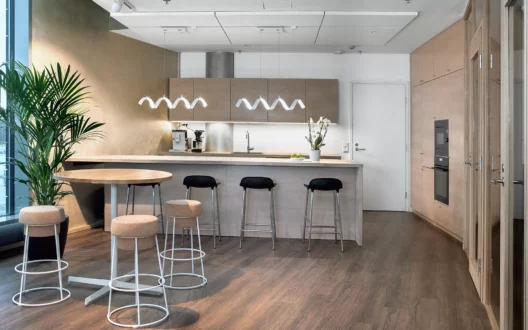 The premises got new look in December 2022.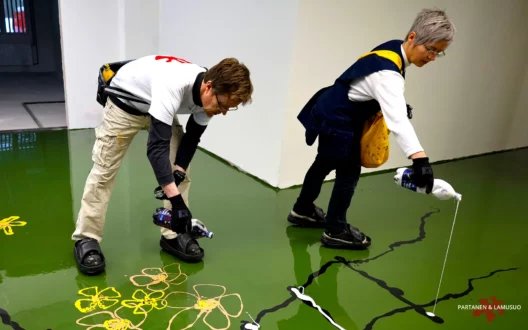 We designed art both for the facade and for the interior of the new school in Iisalmi.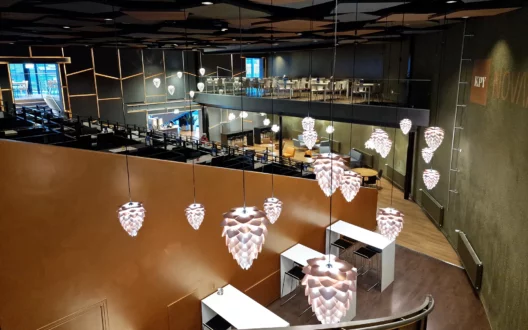 See the new pictures of the renovated restaurant Round!
<
>