Spring excursion
16.06.2017
The Pa-La team's official summer time began with an intensive excursion. We packed ourselves and our luggage into a chartered bus and headed for a holiday in the South. And that's what it really was: the sea, gluttony, a minute timetable and some sun, too. The bus trips to the destinations went like on wings, as we delved into the development projects. On-site in Kotka, Lappeenranta, Punkaharju and Savonlinna, we got into coming, existing and already implemented objects of planning.
At the Maritime Centre Vellamo, we had time to visit the Maritime Museum of Finland and to climb to the roof of the building to admire the sea – in addition to the exhibition realised by us. Kotka seemed a nice town on a Thursday evening in spring. However, weary of the activities of the day, we thought it best right after dinner to head for the hotel to sleep.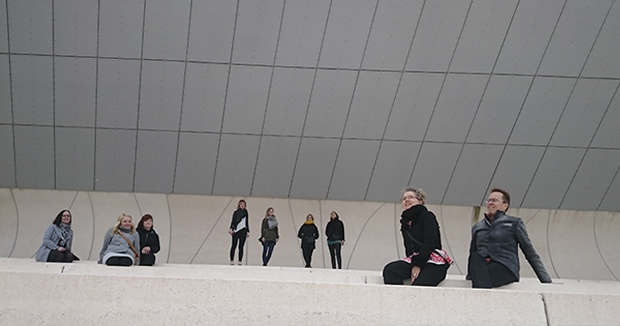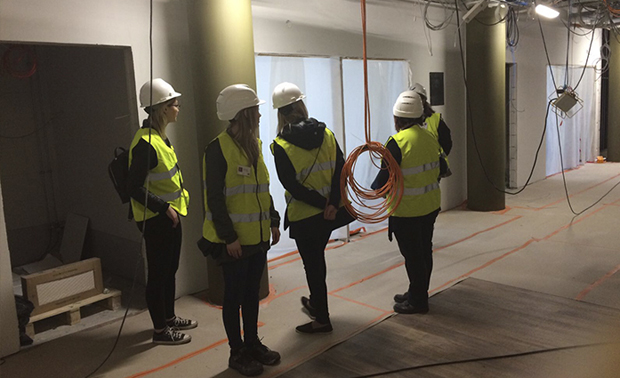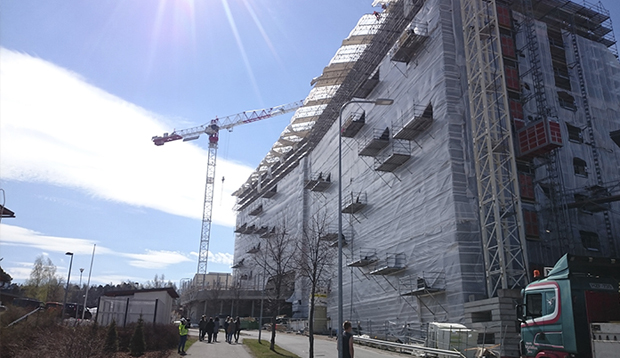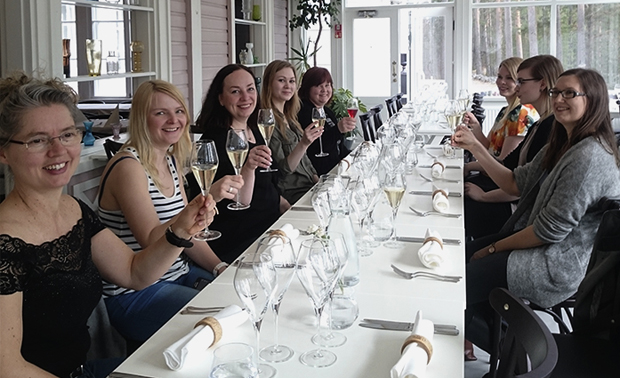 Working the next day at the South Karelia Social and Health Care District's central hospital construction site in Lappeenranta, we also got to admire beautiful lake scenes from the top floors. Because of the rejuvenating effect of the sunny weather, we were thought to be a group of students. In the afternoon, Päivi, the director of the Punkaharju day-care centre, showed us the facilities which have been in effective use already for years. Effectively passed also the two days on the road, and the weekend after the excursion came to a real need.
Pa-La trainee, recently graduated designer (interior design and furniture design)
Anu Jääskeläinen