Glass and brick art in Tikkurila
30.09.2020
The façade art designed by Partanen & Lamusuo is being completed in Tikkurila. Street-level glass artworks made by digital printing are already on display. The artworks are like a modern stained glass. In the artwork the visual ensemble made up of various Christian symbols opens the message of the Christian faith with regard to locality.
- Through the glass walls, the church opens to the outside world. To the artwork we wanted to bring Christian symbolism from the early days of Christianity to the present day and include the history of Tikkurila, Vantaa parishes and also a glimpse into the future, says Heikki Lamusuo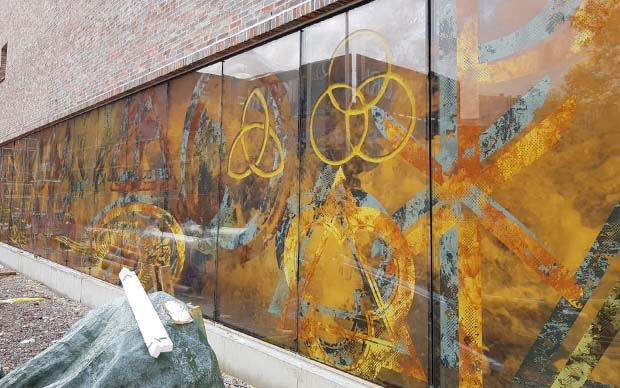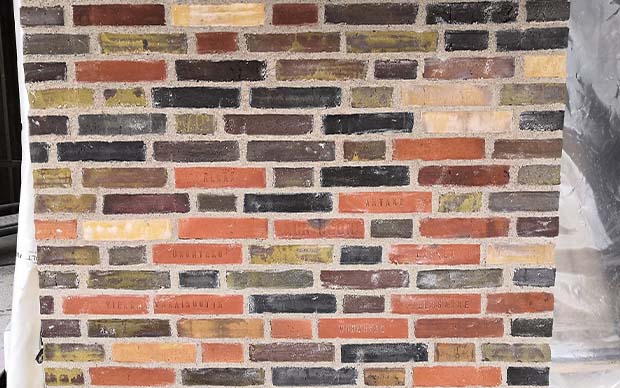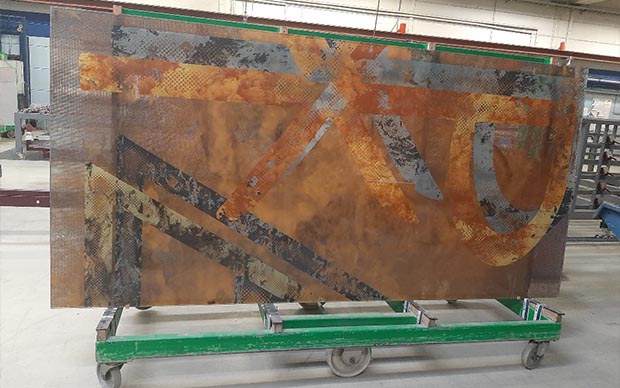 The brick artwork consisting of Christian wisdom of life is also in place. It includes 101 words from the Bible. 
-The brick artwork consists of Christian wisdom that guide you how to deal with yourself, other people and God. The heart of Christianity is love and forgiveness, says Jaana Partanen.
The new Tikkurila Church and its magnificent art can be admired in January 2021.
"The artworks are like a modern stained glass."
See more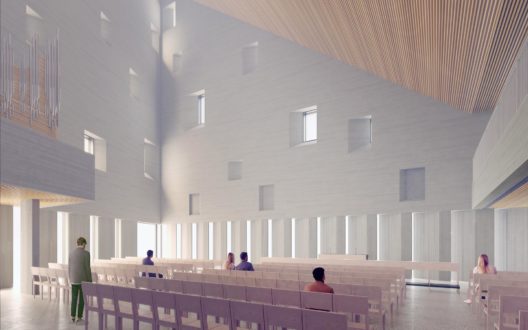 Partanen & Lamusuo Ltd designs artwork for the new Tikkurila church.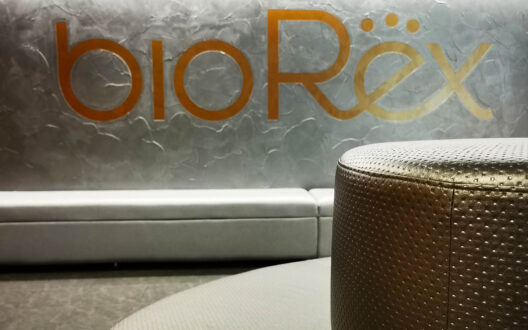 Partanen & Lamusuo Ltd renewed the decor of BioRex Kajaani.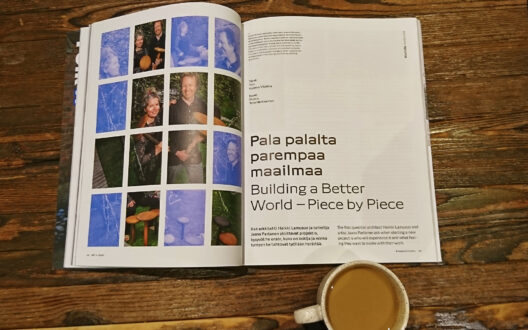 Partanen & Lamusuo Ltd in the latest issue of Arkkitehti magazine
<
>