The artists for Tikkurila church chosen
12.12.2019
Partanen & Lamusuo Ltd has been chosen as artist for new church in Tikkurila. The artists were selected by an open portfolio application in the fall 2019. There were 93 applications from which six candidates were chosen for further negotiation.
Art is directed not only to the interior of the church but also to passers-by. The art of Tikkurila church consists of four different parts: art of altar, glass art facing the street, design for custom made bricks on the street level and baptism tree. Partanen & Lamusuo will first design the two façade artworks. The artist for interior artworks will be confirmed shortly.
In the façade art the artist will bring forward the Christian message in the glass artwork and imprinted brick.
-The brick artwork consists of Christian wisdom that guide you how to deal with yourself, other people and God. The heart of Christianity is love and forgiveness, says Jaana Partanen.
The glass artwork will be executed by digital printing and it will be like modern stained glass. The Christian symbols like different crosses, the forms of dove and fish will blend into a whole, opening the Christian message for everyone.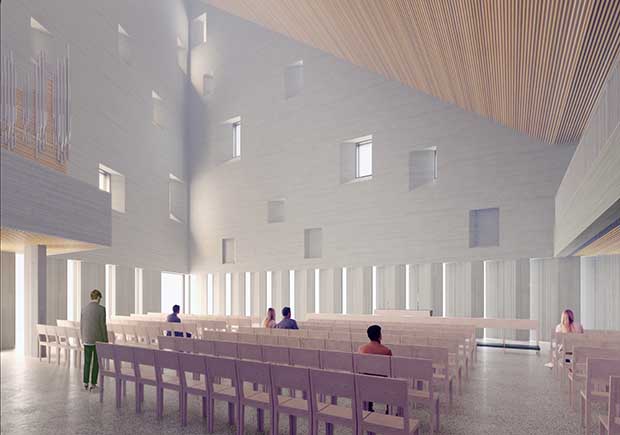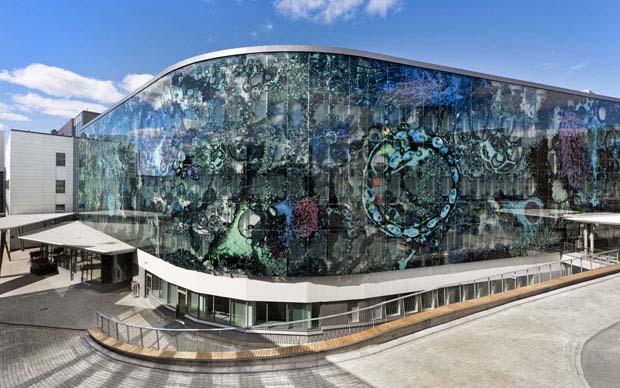 Inside the church the altar and all the fitments will be mobile, adjusted by the needs. This affects also on the design of the artwork. The baptism tree is an artwork that will be used to pay attention to every child that is baptized. The altar art and baptism tree will be designed during the year 2020.
Tikkurila church takes its place in a centrally located block and can thus bring meaning into the urban environment.
-Tikkurila church wants to bring out the message that the human and their soul will be nurtured. We talk about the circle of encountering: human, another human, God and the nature around us. Sanctity is present in this interaction, says Communications Manager and priest Meri-Anne Hintsala who lead the art procurement group.
The art of the church is hoped to support the senses and experimentalism. There will be parts that one can actually touch. The art and architecture are hoped to form an intact entity. The architect for Tikkurila church is architects' office OOPEAA.
See more public artworks