A new era of work at KPY Novapolis
22.12.2021
As working life changes, so do working habits and the facilities required. A unified cowork and restaurant space is currently being built on KPY Novapolis' Microkatu tower, which Rakennusliike Konttinen will implement in accordance with Partanen & Lamusuo's plans. Granlund Oy (LVISA), Insinööritoimisto SRT Oy (structural design) and Hiili & Timantti Oy (furnishing) are also involved in the design of the project.
The plans utilize the huge volume of KPY Novapolis' Part-M existing restaurant hall to create a coworking oasis for a variety of services. A new mezzanine floor will be built in the large restaurant hall, which will connect the conference rooms on the 2nd floor as part of an experiential space. In addition, acoustics are improved and emphasis is placed on natural materials in material choices. This creates a communal and flexible space for working, events, meetings and networking.
The construction of a new subfloor dividing the floors makes the construction work on the site exceptional. As the midsole is cast, the layers and the spaces that come into them begin to take shape more concretely.
The magnificent restaurant and work environment will be opened during February-March 2022.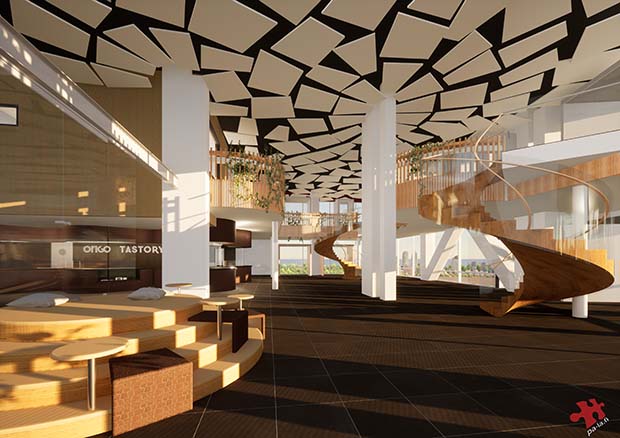 See more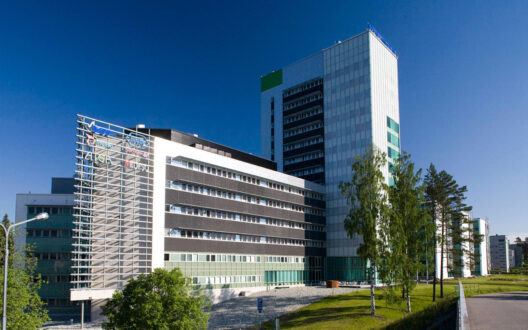 Partanen & Lamusuo Ltd gets to improve the modern workplace experience
<
>