Palad @ Vepsäläinen Business
19.05.2022
Our multi-purpose furniture TOWERI is on display at the newly opened Vepsäläinen Business Showroom in Espoo.
There is always some clue in our furniture, and they are all born out of a specific need. TOWERI was born from the idea of providing a handy furniture solution for the hotel's early breakfast. Table tops that open in four directions work great with an enjoyable breakfast while standing. Dishes and cutlery can be conveniently stored in the boxes of Toweri.
The Toweri modules can be implemented either fixed or detachable, which further increases the flexibility of the furniture. Wheels are also available for Toweri, making it easy to move around.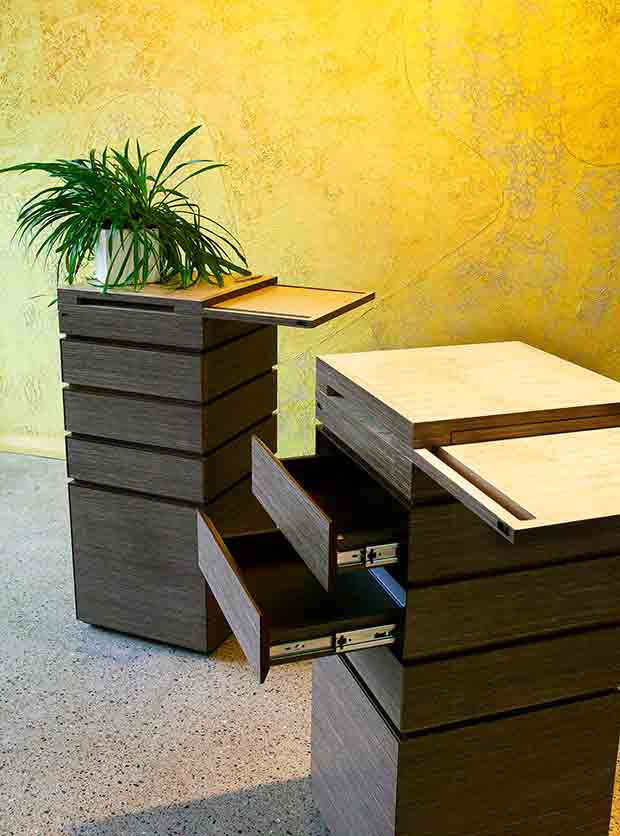 Vepsäläinen Business offers a wide and varied selection of furniture for project interior design from several different manufacturers. The service is aimed at companies of all sizes throughout the country. Vepsäläinen Business Showroom is located at Kehä III, address Juvankartanontie 11, 02920 Espoo.