Pa-La ❤ TrueKPO
12.05.2021
The new online store TrueKPO packages leisure services in the Kuopio area and we are also participating in our own Cultural Tour.
Vararengasravintolat Ltd, together with its partners, has created the TrueKPO service, which connects local services and people. TrueKPO is not just a digital service platform, it is a genuine concrete action by which the company connects the best of the experience actors and their customers in a completely new way.
- TrueKPO enables effortless enjoyment. No longer does the customer have to worry about practical arrangements for their restaurant experience. In our service packages, all services can be purchased by the customer with just one click. This is one example of what the TrueKPO service offers, as there are currently about seventy different packages on sale and there are constantly more of them, sums up Juho Rissanen, CEO of Vararengasravintolat Ltd.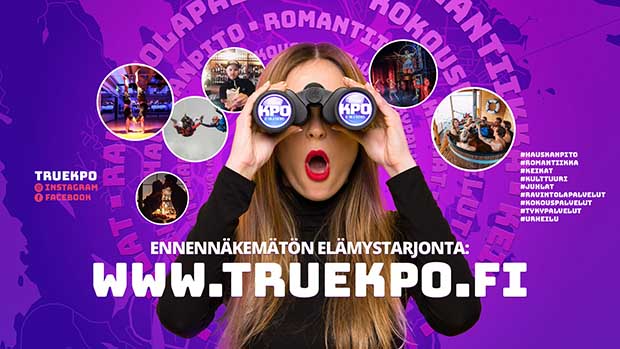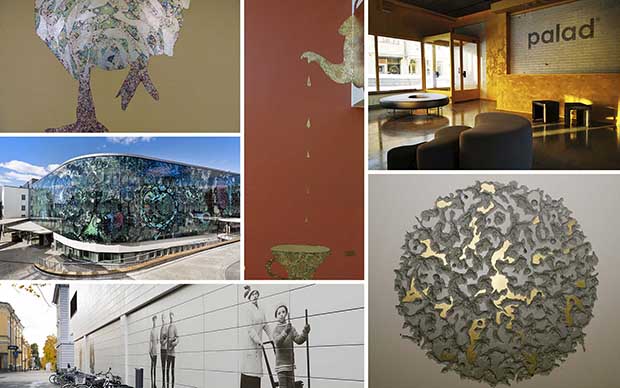 - We want to build a platform that enables social encounters and fun together with other companies in the area. Korona taught us the meaning of social encounters and we realized that by supporting one another, we are more than just the sum of our parts. We are fighting for social networks and we wanted to do something concrete for the service industries, Rissanen continues.
Restaurant SalaCavala and Kuopion Tila-auto Ltd offer an exlusive Culture tour with us. Take a closer look at our service package: https://www.truekpo.fi/product/kulttuurin-iltapaiva
Orders directly from the TrueKPO online store.
Follow TrueKPO on social media!
Instagram @true.kpo 
Facebook @TrueKPO 
See more