A new BioRex cinema opens yet again
24.10.2017
The BioRex opening ceremony will be celebrated at the end of the week when Sveitsi Multi-Purpose Centre in Hyvinkää opens its doors to the public, in an unprecedentedly interesting setting. The theater has 5 halls and can accommodate up to 400 people to experience magical world of movies. The PLUS seating areas are in the middle section of the halls 1 and 2 and will boost your whole movie experience. In the Rex Hall, in addition to the more spacious PLUS seatings, there are the side tables and for the front-row viewers there are Rex footstools designed by Partanen & Lamusuo Ltd.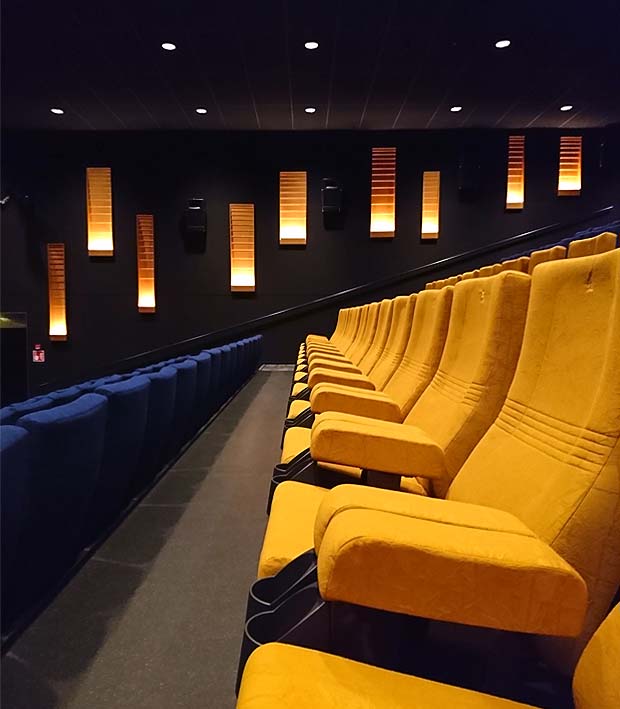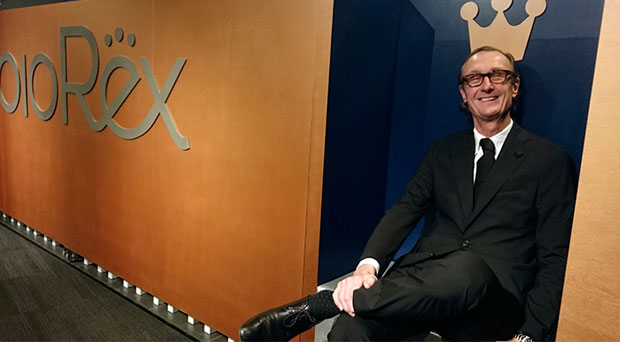 The tenth cinema of Partanen & Lamusuo Ltd was completed at turn of the year in Vaasa, when BioRex opened a fully renovated six-hall theatre in the centre of town. The stylish bronze and silver lustre of the BioRex brand, created already in 2004, is expanding across Finland. Each theatre has its own specialities, accompanied by familiar elements. One of the most popular elements in Vaasa seems to be the crown bench, on which the main owner, Peter Fornstam, entrenched for a moment for the delight of us all.
More opening ceremonies will be celebrated soon. Stay tuned!
Jaana Partanen