Tattis – open call
03.12.2019
We are looking for a partner in charity! palad announces open call for Finnish charitable organizations for the distribution of TATTIS stool. The contract period is for two years. All proceeds from TATTIS are directed to charity. The open call is part of #GivingTuesday.
All Finnish charitable organizations can apply for TATTIS. The only criteria are that the organization promotes activities or subjects of general interest and that raising funds is essential for the organization's goals to be achieved.
You can send us free-form application explaining why your charity organization would be suitable partner for us and where the funds would be channeled. The application must be sent to palad@palad.fi with the headline: "Tattis – open call". The call ends 15.1.2020 and the choice of the new cooperation organization will be made in January 2020.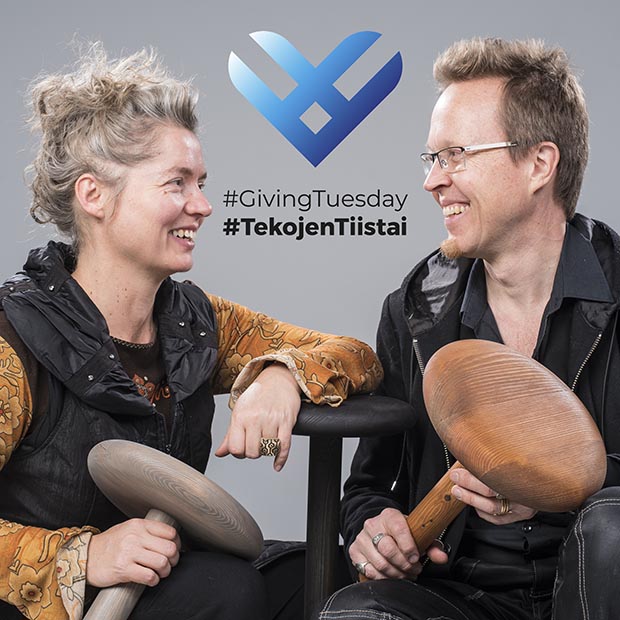 TATTIS™ is a stool designed for outdoor use and it blends into the garden. It can be placed also in uneven ground.  Tattis was originally designed to celebrate the fifth anniversary of Women's Bank of Kuopio.
But the beauty and usability, the message of the product is important for the designers, Jaana Partanen and Heikki Lamusuo.
"Tattis means thank you in Finnish. Which leads you to Women's Bank. Tattis is a universal product that could be used in Africa as well. Over there mothers cook the food outside - just like we do in the summertime." Jaana Partanen, artist.